Johnson Place Guest House
---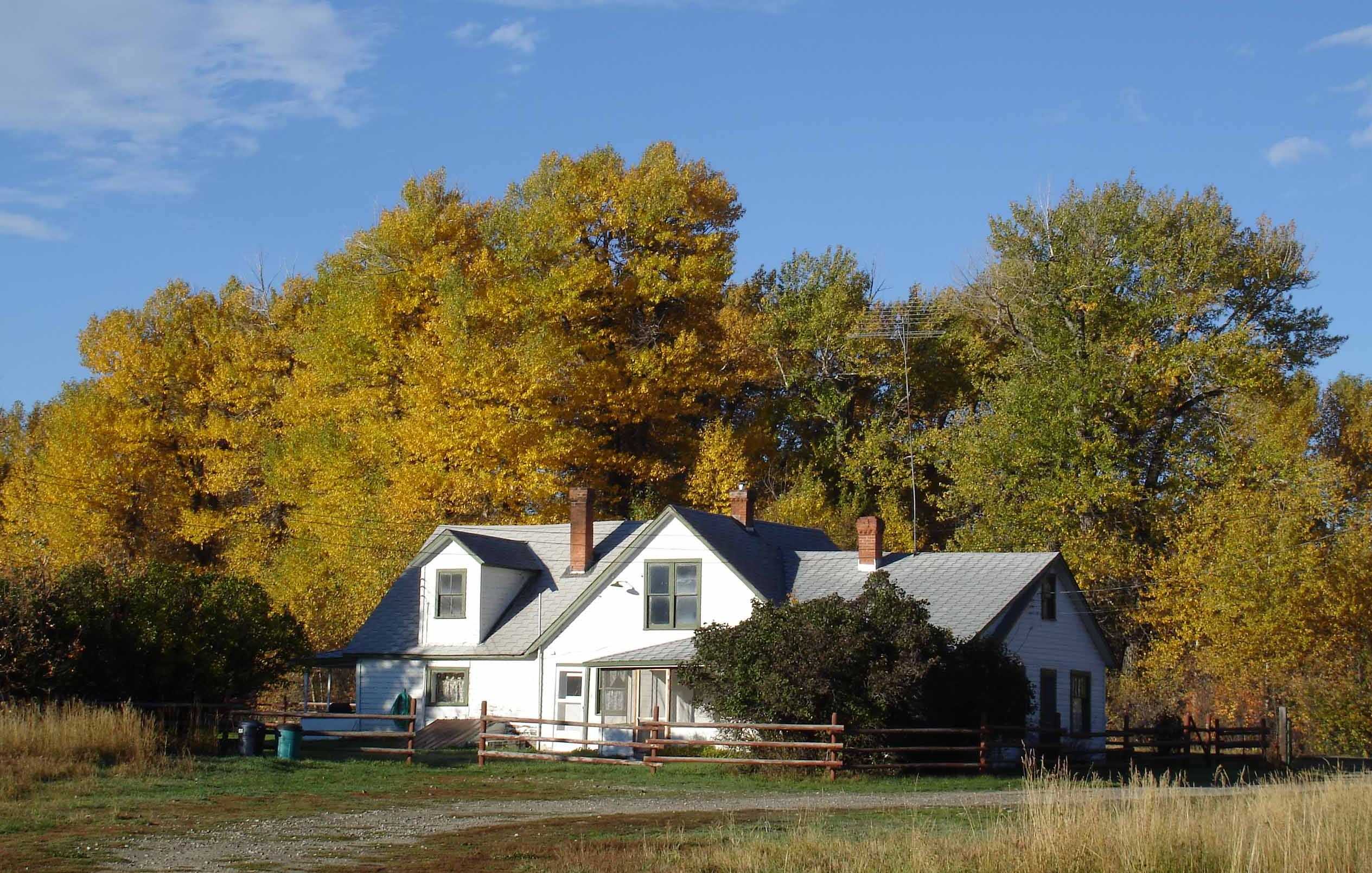 The House
In the family for more than 100 years, the Johnson Place guest house is a recently renovated turn-of-the-century Montana ranch house with three bedrooms, two baths, a large living room and a big kitchen with dining area. The house conveniently sleeps eight people. Two of its bedrooms contain queen sized beds, the third, a queen plus twins. There are complete laundry and cooking facilities, pots and pans, dishes and a microwave.
Thick walls and windowsills in the older part of the house show its heritage as a log cabin, enlarged later with an adobe section made with bricks manufactured at the second Crow Indian Agency, which was located a half mile from the house. Later additions were conventional frame construction. The large, covered front porch is a perfect place to sit and enjoy a cool summer evening while viewing the beautiful Beartooth Mountains and watching wildlife including whitetail deer, bald eagles, foxes and sandhill cranes.
The Ranch
We, the Aadlands, are the third generation of a family that has called this ranch home since 1893, and we take great joy in sharing its splendor with one family (or small group) at a time. We live nearby and are on hand to greet you when you arrive, check you in and see to any needs you may have. This is a working 1200 acre cattle ranch, open for your recreation during your stay at The Johnson Place.
We encourage guests to hike over the ranch and to fish in the trout-filled East Rosebud River, just a hundred yards from the house. For variety, the Stillwater River, a blue-ribbon trout stream, is just five minutes away. We can also arrange river rafting and horseback riding with local outfitters.
Our location just twenty-five miles from several trailheads into the Absaroka/Beartooth Wilderness Area (the spectacular mountain wilderness north of Yellowstone Park) makes The Johnson Place an ideal "base camp" for backpacking and horsepacking adventures.
Thirty minutes from the ranch is the town of Red Lodge, home of Red Lodge Mountain ski resort. Red Lodge is located at the foot of the famed Beartooth Highway, called by Charles Kuralt the most scenic highway in the world, making an excursion to Yellowstone National Park a natural extension of a stay at The Johnson Place.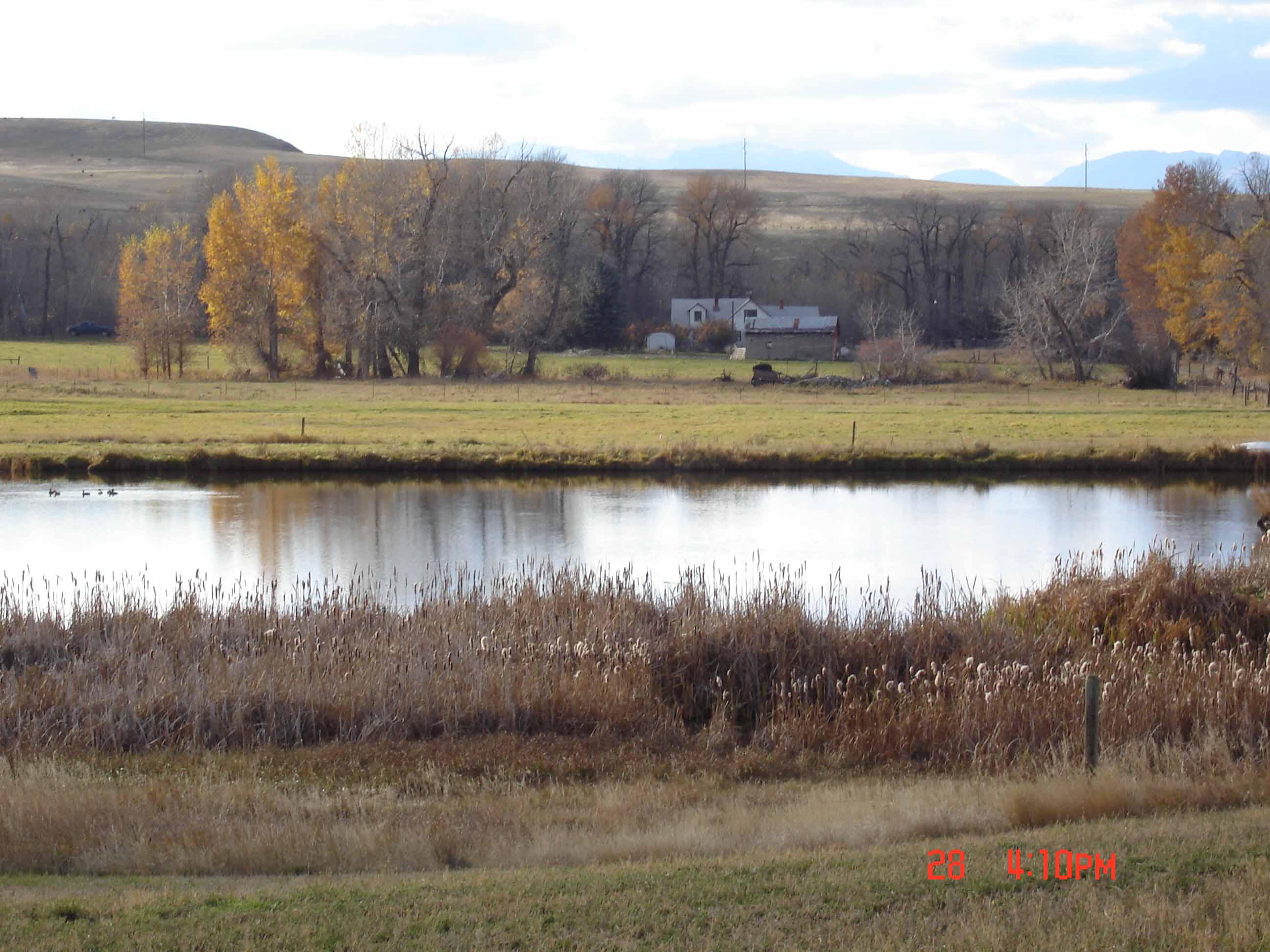 Bring Your Own Horse
We particularly invite travelers with horses to structure their vacations around a stay at our ranch. For a nominal sum, we provide a corral with hay and water and direct you to miles of trails right here on the ranch. We'll also provide directions to the nearby wilderness trailheads, maps, and personalized instructions based on our years of riding and packing on the trails of the Beartooth Mountains. Danís books, available at your local bookstore or from us, give a glimpse of the grandeur of the nearby mountains and of their potential for adventure when viewed from the back of a good horse.
A Special Invitation
Our family has been blessed for more than a century with owning this beautiful slice of Montana. We relish sharing our ranch with a few people who appreciate its beauties, its clean air and elbow room, in the way we do. We are not a guest ranch with supervised activities. Instead, we orient you, point you in the right direction and allow you to discover this very special environment for yourselves. E-mail for further information.